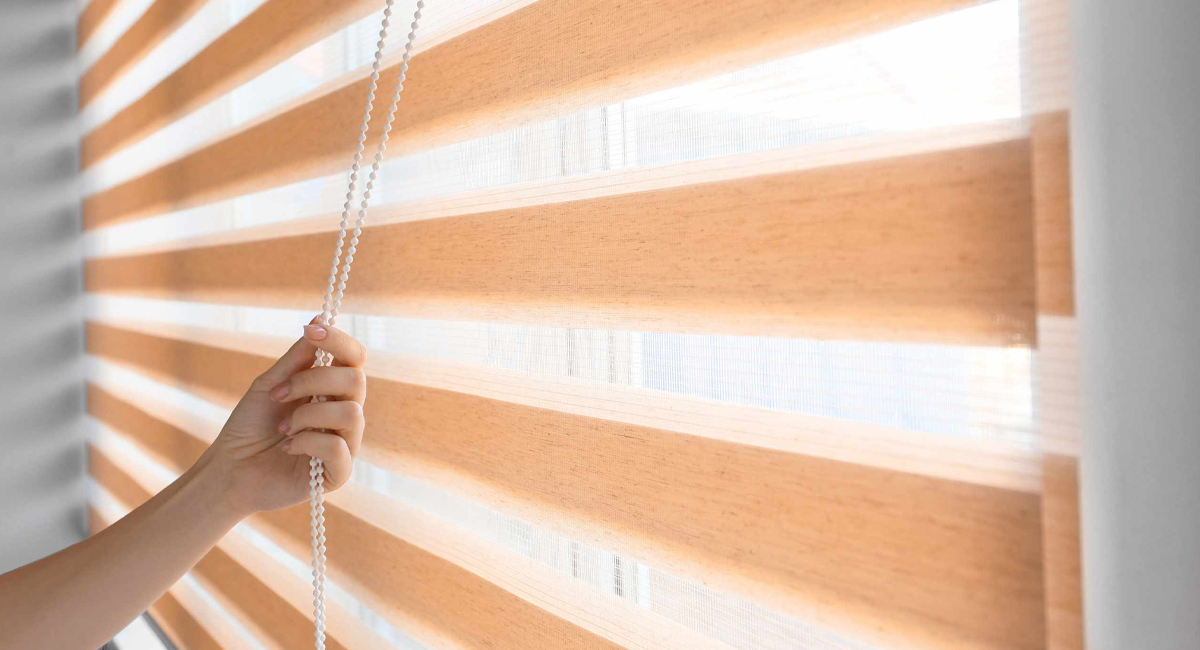 Posted On March 17, 2022
Congratulations! You've officially bought your first home! Now you have the daunting task of furnishing your new home. But if you don't like the window treatments in your new abode, it's unlikely that you'll have transported your own from your old place to your new one. If you're currently in the market for window treatments, read on!
What to Consider
There are quite a few types of blinds to buy, but there are some things to focus on when you're buying. First is privacy. How much of the outside world will be able to see you? Blinds can prevent people from seeing through your windows, but some offer more coverage than others. Remember, outside visibility into your house changes between night and day.
It's also important to consider light and temperature. How much natural light do you want streaming into your room(s)? Bear in mind, the more natural light in a room, the warmer that room will be, especially in hot climates. You may want blinds that give you significant control over the light and warmth in your room, or perhaps if you like a warm environment, you may prefer an all-or-nothing approach to your blinds and the levels of light they allow in.
Aesthetics are another important consideration. Are your blinds going to be the only window treatment you have, or will you be pairing it with curtains or drapes? Are blinds going in every room or only in certain rooms?
Not sure how to answer these considerations? Don't worry, we'll show you what's on the market now.
Roller Blinds
Roller Blinds are a common design of blinds. It features a roll of fabric spooled around a curtain rod that rotates with the use of a pulley system or motor. Using this pulley, you can let the blind up or down as much or as little as you want. These blinds come in a variety of colours, with some even featuring decorative patterns. They offer good light control due to their solid design which allows them to cover massive portions of the window. However, while they block large portions of light, offering great light control and privacy, most roller blind designs are rather plain unless you get a patterned one.
Vertical Blinds
Vertical blinds consist of long strips of material hung vertically from the top of the window to the bottom. These blinds can be opened and closed in a similar manner to roller blinds, however, through a secondary pulley system the individual panels in the blinds can also be flattened out or turned in on themselves to become thinner, granting optimal light and heat control, and privacy. The split nature of these blinds also makes them look more interesting than a single sheet of material.
Venetian Blinds
These are arguably the most well-known type of blinds and are a very common sight. They are like vertical blinds, except the slats are horizontal – covering the window from left to right – and thinner. They function in a similar way to Vertical blinds, working on two pulley systems. One closes the blinds by raising or lowering the slats, the other tilts the slats backwards or forwards, to allow light and heat in from outside. These offer wonderful solutions for privacy, and light and heat control, however, they lack in interesting designs, with the slats of the blinds being ill-suited for patterns. However, some Venetian blinds do come in beautiful wood grain textures.
Roman Blinds
These blinds are unique and offer wonderful light and heat protection, as well as privacy. They are somewhat like roller blinds; in that they consist of a single long sheet of fabric. However, when you use the pulley system to raise this curtain, it instead folds upwards into several pleats. This gives roman blinds a distinctive, elegant look.
The Blinds Melbourne Loves
If you've read all this and still can't make your mind up, maybe it's worth coming down to our showroom sometime to see what's on offer. Or if you've decided you know what you want, click here to get a free measure and quote, or call Blinds and Designers on 1300 801 836 to see what other options might be available.