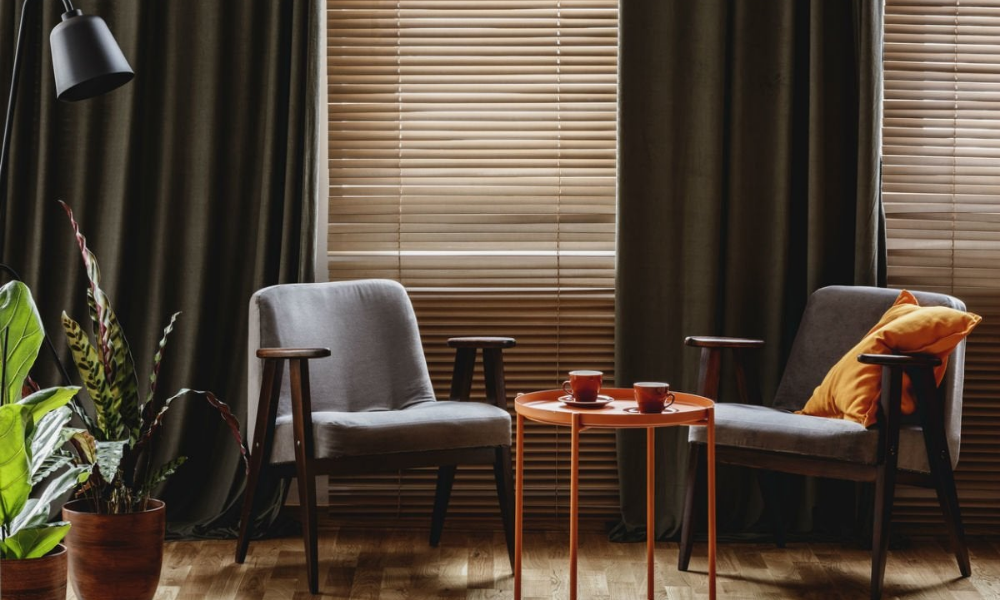 Posted On August 5, 2022
Curtains and blinds are two window treatments that serve different purposes. Curtains in Melbourne are typically used for decorative purposes, while blinds are used for privacy and light control. Are you wondering which one makes a better option for you?
Stylish Window Treatments for Any Home
Window treatments are more than just functional pieces. They can enhance your space's overall decor. With so many options available, finding the perfect style for any home is easy. There are different types of window treatments, but one of the most popular choices is fabric curtains. Fabric curtains come in various colours, patterns, and styles, so you can find the perfect option to match your home décor.
Add a touch of luxury to your home
At Blinds & Designers, our fabric curtains are made from the finest materials and hung vertically from a sturdy rod, ensuring a luxurious look and feel for your home. Blinds custom-made to the window size are among the most popular types among window treatment options. Several styles include paddles, Venetian, and Roman blinds.
Window furniture inside your home ought to be selected with careful consideration of the factors listed below.
Room size
Curtains for windows work best for incredibly spacious rooms, whereas blinds work better for smaller spaces and moist environments like bathrooms. Window blinds are a versatile and affordable way to enhance the look and feel of any room. They come in various colours, styles, and textures to match any décor. Window blinds also provide privacy and insulation, making them an excellent choice for any room in your home.
Curtains aren't just for windows anymore!
What's the best part about curtains? They can go with various design styles. Whether your home is decorated in a traditional, contemporary, or eclectic style, there's a type of curtain that can complement it. Curtains add charm and elegance to your home, no matter where you hang them. From the living room to the bedroom, curtains can make any room in your house feel cosier and more inviting. 
The design style of your curtains matters because it can affect your home's entire look and feel. If you want to make a bold statement, go for something eye-catching and unique. If you prefer a more subdued look, choose a classic style that never goes out of fashion.
Get the perfect window dressing for your modern home
Blinds are a great way to get a clean look for your home. They're easy to operate and can help to tie a room together.
Blinds: The Modern and Minimalist Choice
Give your home the minimalist edge with blinds. Create a modern look in your home while maintaining the privacy and controlling sunlight with blinds. You can add the perfect finishing touch to your home décor with Roman blinds in a fabric to match your other furnishings.
Your Best Blinds for a Productive Home Office
Is your home office feeling a little less than inspiring? It may be time to switch up your window treatments! Check out our top picks for curtains and blinds in Thomastown at Blinds & Designers to make the most of your home office space.
Neat and Tidy Window Blinds
Window blinds are the way to go for a clean, polished look in any room. Our blinds come in various colours and styles to suit any space, and our experts can help you find the perfect fit for your home.