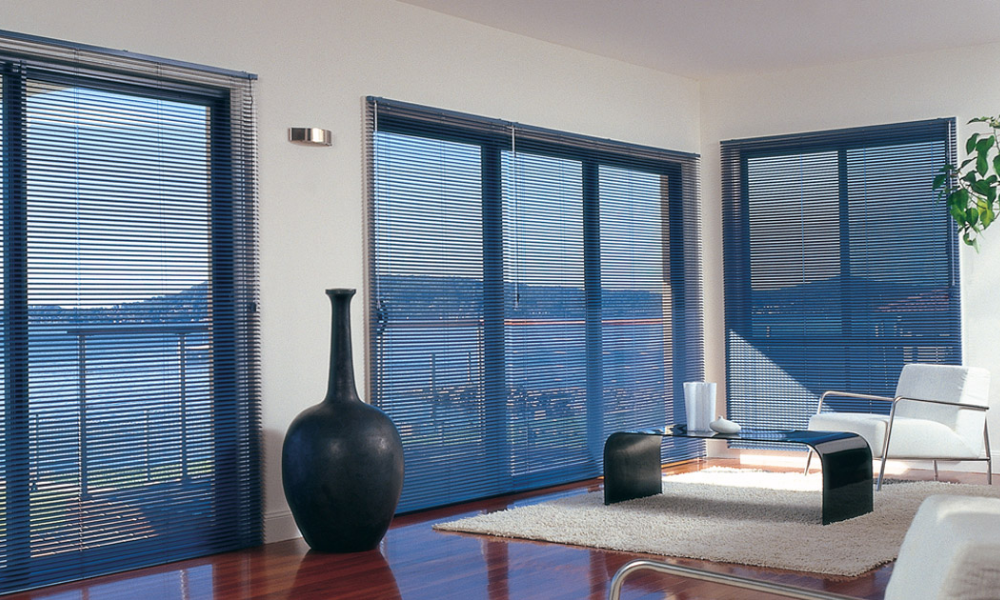 Posted On August 5, 2022
You deserve window blinds that add beauty to your home and last for years. You can have both with our selection of high-quality, durable window blinds! Designer roller blinds are a great option if you're looking for an alternative to traditional window treatments. They offer a sleek, modern look that complements any décor and is easy to install and operate.
 New Way To Block The Sun
Aluminium Venetians are blinds made up of overlapping and fully adjustable horizontal slats. You can control how much light enters the room by rotating the slats. Our slats are durable aluminium and come in various widths to fit any window. 
Wand-operated blinds give you the power to control the amount of light and privacy in your space with just a few effortless clicks. With our new and improved blinds, you can easily open and close the slats to the desired position with a wand. They can also be automated for ease of use. 
Get The Best Out Of Your Windows With Our Aluminium Venetian Blinds
Our aluminium Venetian blinds are the perfect window treatment for your home or office. Our moisture-proof blinds are perfect for any wet area in your home, like the kitchen. 
Aluminium Venetian blinds are easy to clean and require minimal effort, making them an excellent choice for busy households. Not only are aluminium Venetian blinds effective, but they also add a touch of style to your windows.
Venetian blinds can be made from various materials, but aluminium is the most popular type. This is because they are robust, durable, and easy to clean. They also come in multiple colours and styles to find the perfect setting for your home.
Block Out All The Light With Aluminium Venetian Blinds
One of the best features of aluminium Venetian blinds is that they can be fully closed to block out all the light. This makes them perfect for rooms where you need complete privacy, such as the bedroom or bathroom. They can also be used to block out the sun during the summer months, keeping your home cool and comfortable.
When Aluminium Venetian blinds are open, they allow light and air to flow into the home. When in a fully closed position, they form some insulation that prevents heat from entering or leaving home through the windows. This is especially important in the winter when it is crucial to keep as much heat as possible. Window shutters can help keep the home cool in the summer by blocking the sun's rays.
Get The Most Out Of Your Windows With This Popular Treatment!
Aluminium Venetian blinds are a popular window treatment that can be used for both cooling and heating. Aluminium Shutters can help keep the home cooler in the summer by blocking the sun's heat from entering the home. In the winter, aluminium Venetian blinds can help keep the house warmer by blocking the cold air from entering the home. Shutters can also help save money on cooling and heating bills.
Discover The Power Of Blinds To Enhance Your Private Life
One of the most popular choices for home improvement projects is installing aluminium shutters for windows. Shutters provide several benefits over traditional window coverings, such as curtains or blinds. One of the most significant benefits is that they allow you to have increased privacy without sacrificing your natural lighting. This is because a wide variety of position options are available with shutters, which means you can find one that fits your needs perfectly.
Aluminium shutters from Blinds & Designers are incredibly durable and can withstand even the harshest weather conditions. This makes them an ideal choice for homes in areas that experience extreme weather conditions, such as hurricanes or storms. Shutters also help to protect your home from burglars, as they are much more challenging to break into than traditional window coverings.
Aluminium Venetian Blinds: The Perfect Solution For Privacy In Your Home
When finding privacy for your home, aluminium Venetian blinds from Blinds & Designers are a great choice. They come in various colours and styles to find the perfect look for your home. They're also easy to operate and can be adjusted to let in just the right amount of light. They provide privacy and insulation against the weather, making them an excellent choice for any home.