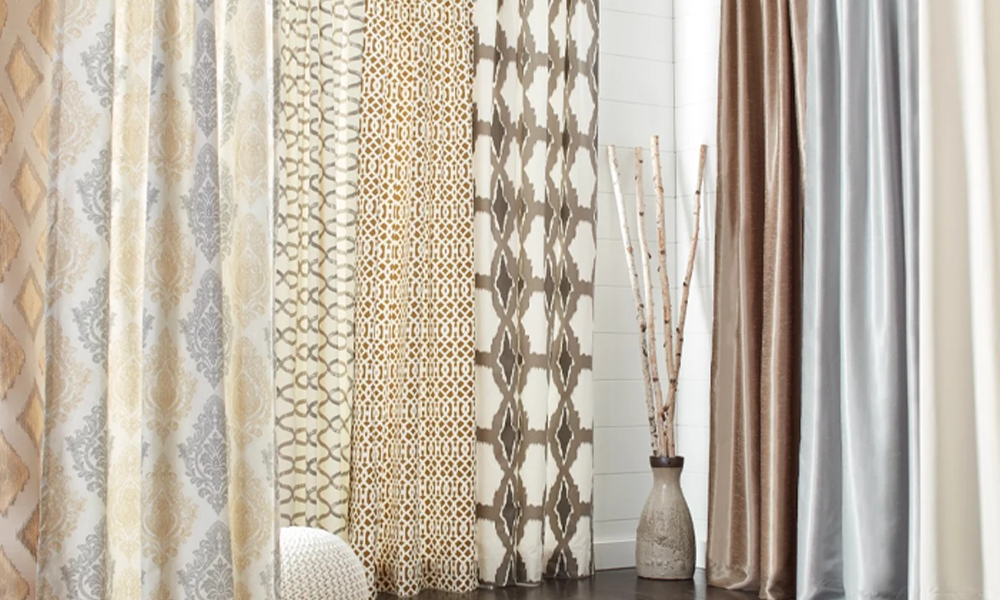 Posted On June 10, 2022
Planning on buying window curtains in Melbourne? You will be amazed to know the number of options that are available with curtain styles these days. There are many materials, prints, shapes and depths to choose from, and identifying the best curtain style can be difficult. So, here are some of the best custom curtain styles in Melbourne you can choose from.
Drapes: Drapes help create a premium and regal look for your room. They also help you block noise from outside while making your room soundproof in a way. Drapes also help block sunlight and insulate you from extreme weather to an extent. You can also look for designer sheer curtain designs.
Shades: Shades are the fabric panels at the upper end of the rod or frame. Shades are usually used to block or let light enter. You can add cords or rollers to lift or roll down the shades. Shades are not as heavy or heavily embroidered as curtains. Choosing the right colour is important for shades, whereas the material type can take a backseat.
Shades when used under designer sheer curtains can make a great combination. A valance – a panel that can be used on the top of a window – can be used along with shades as well. Since shades define the aesthetics of a room, choosing a good colour combination always helps. Choose shade colours that suit the requirement of a room – depending on whether it is for a living room, study room or your bedroom.
Blinds: Blinds are not made of cloth; they are usually made of wood or other similar material. Their lifting mechanism is similar to shades. Besides wood, blinds can be made of vinyl slats, aluminium or bamboo. Blinds add to the ethnic look of your rooms and house overall and have a long life if maintained appropriately.
Blinds are effective in blocking out sunlight because of their solid and opaque build. They are also good at maintaining room temperature. Blinds can also be used in rooms with sliding doors, as they can be easily lifted and folded back.
Pleat Styles
Pleat styles also decide the style and design of your curtains to a large extent. Here is a look at some of the common pleat styles. If you are looking for custom curtains in Melbourne, check out our website.
Pinch Pleat: As the name suggests, these types of curtains are pinched at the top, and can be hung using rings or pockets. The look is stunning, and the appeal is world-class.
Goblet Style: The pinch in Goblet Style curtains is below that in Pinch Pleats, which gives it a more consistent and uniform look.
Box Pleat: Box pleats resemble a box look, with angular and wide pleats that are quite symmetric. If you are looking for formal window curtains in Melbourne, you can go for box pleats.
Ripple Fold: Yet another popular custom curtain style in Melbourne, ripple fold curtains are easy to open and close. The folds are soft and easy, and such curtains are generally installed on tracks.
Tie-Top: Tie-top curtains are tied to poles using knots or bows. These types of curtains are best for creating a light atmosphere.
Rod Pocket: The rod pocket helps you hide the rod insert. The rod is enveloped using tie-backs and the opening is tighter than other types of window curtains in Melbourne.
Explore Blinds and Designer's website for the best custom window curtains in Melbourne. Get in touch with our team today to allow us to transform the look of your house. Also, get to know about the amazing discounts on designer sheer curtains.